Since the Specter and Meltdown security flaws that have plagued the world of x86 processors, we have regularly encountered reports of new vulnerabilities or variations on the original ones. Sometimes the new BIOS solves them without loss of performance, other times with loss of performance. They are often solved in such a way that there is no loss of performance (the patch is formally issued and applied, but works only after activation by the user, which many users do not know) and are often not solved because meaningful repair is not possible. There are almost a few more officially registered security vulnerabilities in the case of Intel processors than in AMD, so it may not be a shock that Intel is now facing the security vulnerability of its integrated graphics cores.
This is the so-called fourth generation, ie processor graphics Haswell a Haswell-refresh. We are talking about models such as Core i7-4790K, Core i5-4670K, Core i3-4350, Pentium G3420, Celeron G1830 and the like. Their integrated graphics cores (HD Graphics 5000/4600/4400/4200, Iris 5100 and Iris Pro 5200) support DirectX 12, but using them can escalate permissions, in other words, breach security. Intel has already disabled DirectX 12 support in January 15, 2020 drivers 15.40.44.5107. Haswell not defined.
For users who require DirectX 12 support, Intel recommends downgrading the drivers to version 15.40.42.5063. These are the drivers on March 19, 2019; the oldest version offered by the standard driver download page (here and select the last item at the top of the drop-down menu).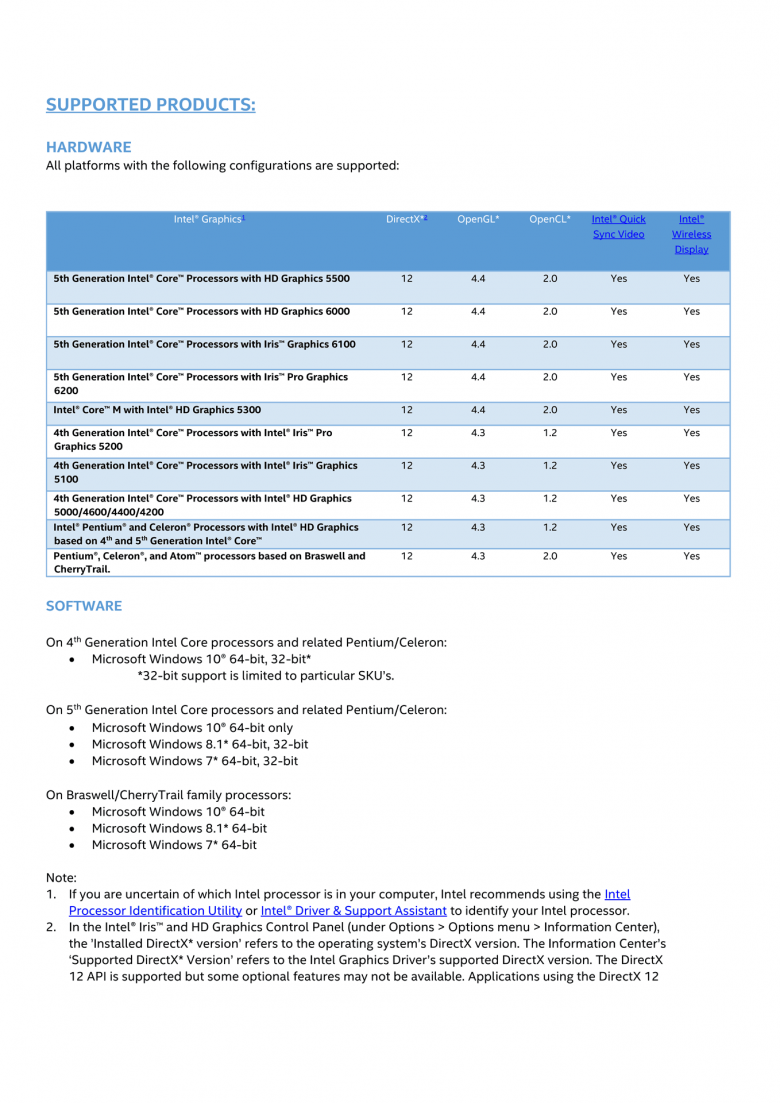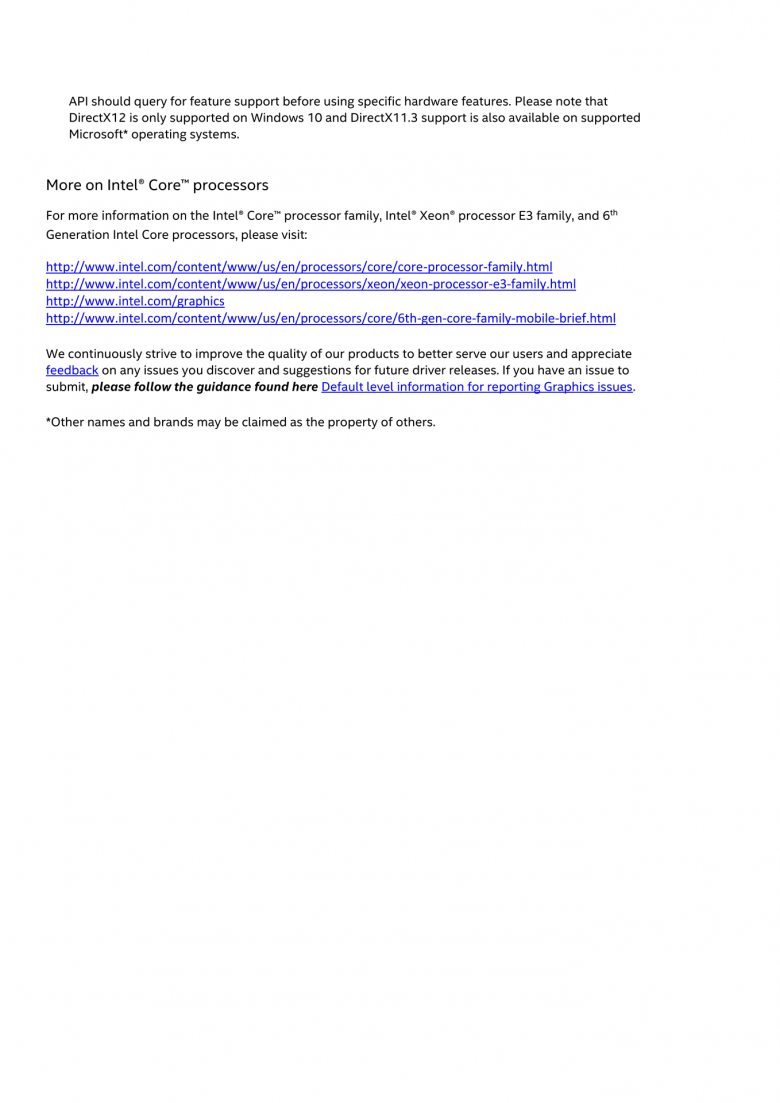 Driver release notes 15.40.42.5063 (Intel)
As you can see from the release notes (pictured above), this version also introduces comprehensive DirectX 12 support as newer versions (which in fact Haswell do not support), so it is necessary to follow the recommendations of Intel and not the public documentation.
The question is how deleting DirectX 12 support can affect end users. Most probably not fundamentally. Taking into account the simple fact that (although some models Haswell this generation is used by a rather small percentage of users, combined with the fact that the integrated graphics of this generation were no asphalt shredder in terms of overall performance, there will not be many users running applications that could run at all the lack of DirectX 12 support. affect. There can be two ways to influence. First of all, it may be an application that requires DirectX 12 and will not run without their support. This is more for modern games, most of which will not be on Haswell playable even with drivers that support DirectX 12. Secondly, there may be situations where the absence of DirectX 12 will have a negative impact on performance.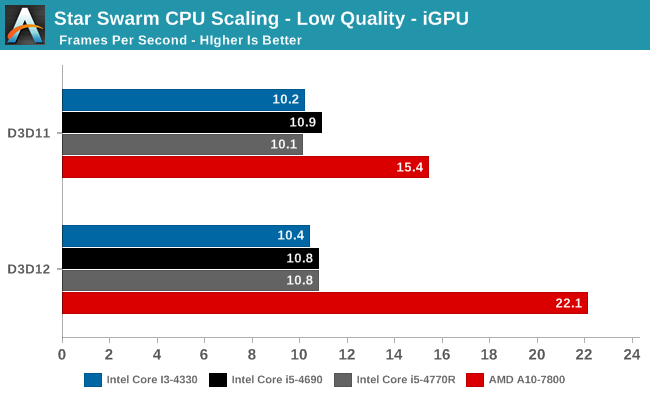 DirectX 12 integrated graphics time trial (Tom'sHardware)
However, this is a relatively hypothetical situation, as at the time of the first tests, DirectX 12 had not been shown to bring any noticeable performance bonus to Intel's compatible hardware compared to DirectX 11 (see chart above), so a return to DirectX 11 is unlikely to cause most games to lose performance. .