domestic market
Why the South Korean tech scene is now expanding to Saarland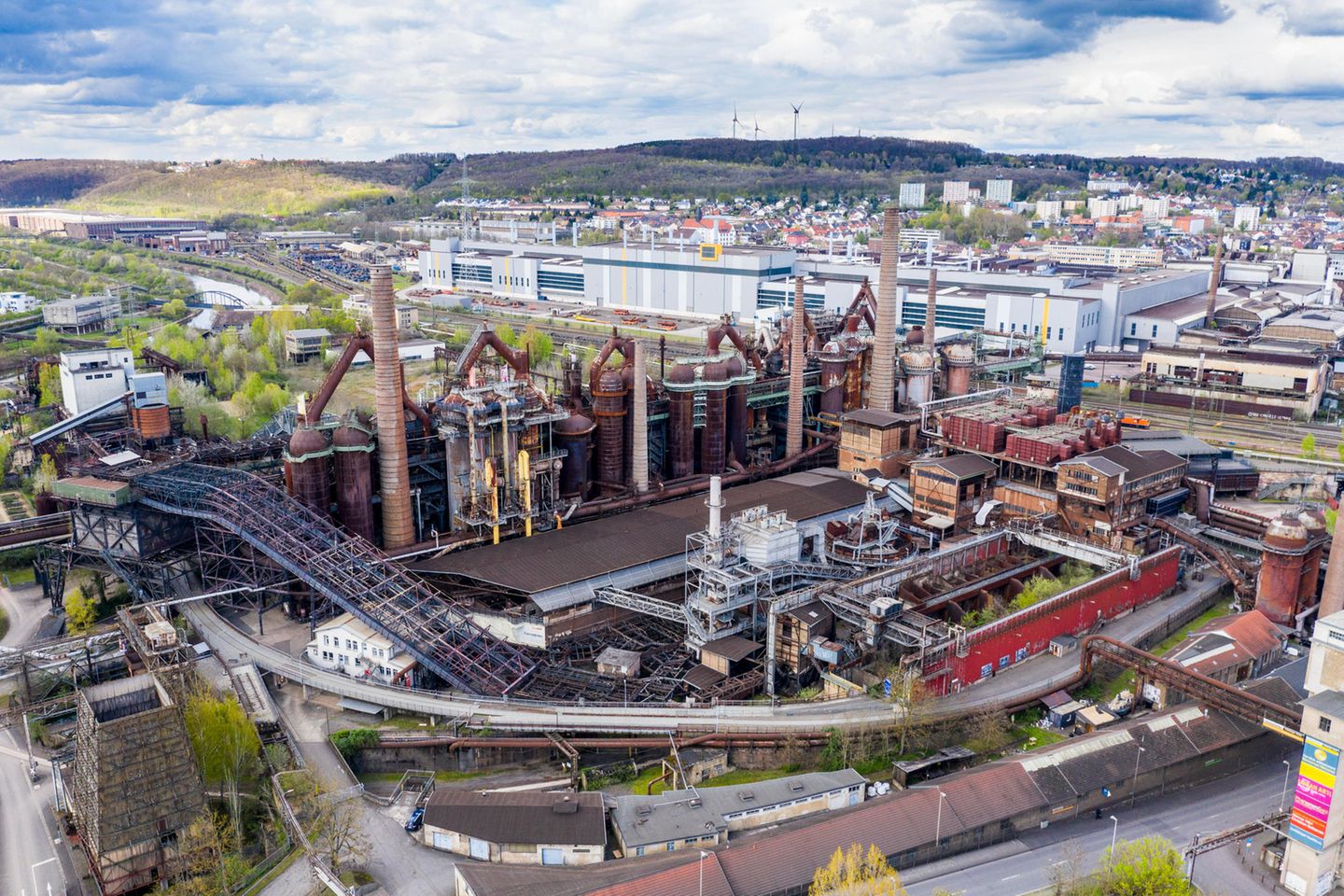 Faster, more digital, smarter – South Korean companies are way ahead of the Germans. However, the technology sector in particular wants to expand to Germany. In this country, South Korean companies are finding a domestic market that they lack at home.
"Balli Balli" – this is a South Korean idiom and means something like "quickly, quickly". A way of life that also determines South Korean business. However, this appetite for action is difficult to reconcile with the German bureaucracy. South Korean companies are feeling this more and more these days. More and more medium-sized companies from the East Asian country are showing interest in Germany as a production location.
Things can't go fast enough for the South Koreans. "The registration of a company in the commercial register should not take more than a week. Anything short of that makes South Koreans nervous," says Martin Bernhardt in ntv's "Wirtschaft Welt & Weit" podcast.
As a representative of "Germany's Saarland", Saarland's business development agency, the South Korea expert is often on the road in Korea, supporting local companies in their expansion into Germany. For a few months now, the lawyer has registered a greater interest in Germany as a production location.
Korean branch in Saarbrücken

This can be seen particularly well in Saarland. Executives from 23 South Korean companies are currently on site to discuss expanding existing business relationships. These include manufacturers of chip manufacturing systems as well as robotics and biotechnology companies. The areas of cloud services and IT security are also represented. An important point of contact for the delegation is the university campus in Saarbrücken. Because there is only one branch of "Korea Institute of Science and Technology" in the world. The European branch of a renowned research institute supports Korean companies and researchers in their expansion into Europe.
The Saarland Agency for Economic Development is pleased with the visit. There are high hopes that high potential from South Korea will connect with German companies. "On the Saar University campus, we have several research institutes in areas that are of great interest to the founders: for example artificial intelligence, IT, material science and cyber security," explains Bernhardt in the podcast.
Among others, the delegation will visit the German Research Center for Artificial Intelligence and the Institute for New Materials, but also companies such as Innocise, which has developed a new grasping technology for robots based on the gecko foot. If there is a new collaboration, the goal is to jointly develop new patents and open global markets.
Why is Germany interesting for South Korea?

Economically strong Germany has a lot to offer from a Korean perspective: Access to the largest domestic market within the EU and Germany's central location are attractive. As the South Korean market is relatively small and isolated, commercial lawyer Martin Bernhardt receives more and more inquiries from medium-sized technology companies there.
The coronavirus pandemic has shown how important a foothold in the middle of Europe can be for export-oriented companies. South Korean companies have recognized the importance of representation and subsidiaries in Europe, says Bernhardt, "to operate locally and become independent from collapsing supply chains." Another plus point is the existing South Korean community in Germany with social and cultural networks. A recruitment agreement for miners and nurses in the 1960s and 1970s attracted many people from South Korea to Germany. In general, the Federal Republic enjoys a high reputation among the people of South Korea.
The second most important export partner in Asia

After China, South Korea is the most important export market in Asia for German companies. Mainly cars, machinery and chemical products are exported, classic consumer electronics such as refrigerators, but also various medicines are exported to Germany in large quantities.
High-tech nation South Korea is now one of the strongest business powers in the world. The rise from a poor country to a trading powerhouse is "a really big success," Volker Treier, head of foreign trade at the Association of German Chambers of Industry and Commerce, says in the podcast. This rapid progress is mainly due to pragmatism in South Korea.
Treier believes that German companies could learn from fast, smart and digital business relationships to further increase their own competitiveness. That would ultimately be a win-win situation. In addition, both states are democracies with the same value system. "We are looking for friends and South Koreans are friends.
This article goes first n-tv.de he appeared.