#guest post
A living company culture does not arise overnight, but is the result of lived practice among colleagues and partners. You should therefore ask yourself at the outset what kind of interaction you want. Guest post by Philipp Riedel.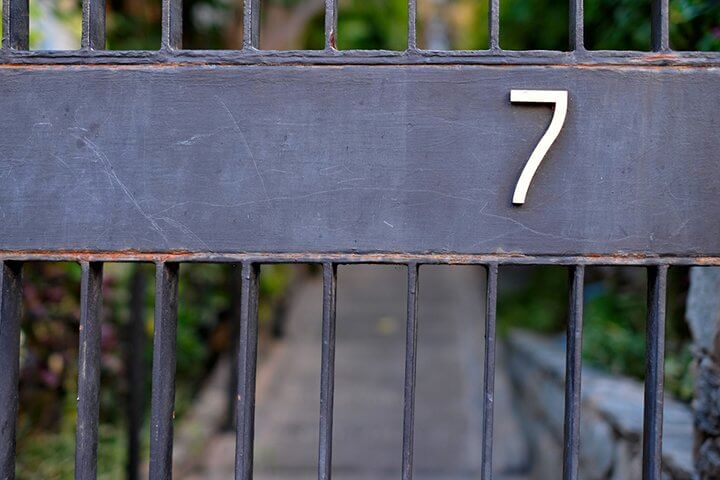 The German start-up scene is back after the Corona crash in 2020. Going with the flow KfW start-up monitor 607,000 businesses were founded in 2021 alone, which is 13% more than the previous year. A good sign for Germany as a place for innovation. But to turn good ideas into long-term growth, you need an efficient corporate structure and a strong team. 7 HR tips to succeed in recruiting and developing employees.

Productive work culture: develop the vision on time!

A vibrant company culture does not arise overnight, but is the result of repeated practice among colleagues and partners. You should therefore ask yourself at the outset how you would like to be treated in your company. How do you want your company to function, communicate and act? The sooner this is clear, the easier it is to set a course for the type of collaboration that matches your ideal. As the founder and therefore the first employee of your company, you are the number one role model. State what you wish for when dealing with each other.
Qualifications are not everything: pay attention to personality!

Young start-ups thrive thanks to their agility and creative approaches. Both cannot do without mutual inspiration and trust. For the hiring process, this means that even the best expertise is worthless if the chemistry isn't right on a personal level. Especially the first 3-4 employees have a decisive influence on how your company will develop. They shape the spirit by training new colleagues and support the development of the business model in the long term.
Are potential employees excited? What do you do besides work? You have to find out at a job interview in a relaxed atmosphere. A meeting in a restaurant, bar or with a communicative hobby is more suitable than an invitation to the office. If the candidate and the founder are on the same page, you can always access the content later.

Inspire your colleagues and truly delegate!
As a founder, you stand behind a very specific business idea. It is not uncommon for this vision to be completely fulfilled 24/7. In order to inspire your employees as well, you should not formulate your goals too small. Your description of the future can be extensive and sometimes seem illusory. The key is to make everyone feel like you're working together on something "big". Lots of small milestones along the way can help keep you motivated.
In the end, it only works as a team. This includes delegating tasks and delegating decisions to others. Although it is sometimes difficult: sooner or later you will need operational support.

Transparency and freedom: how to take advantage of a start-up
According to a recent study by YouGov and Avantgarde Experts pay is still the #1 factor in job satisfaction for 62% of employees. But flexibility in terms of time and place of work and open communication are increasingly important to many employees. An excellent opportunity for well-run start-ups that give young talents more design options than a traditional competition. Wherever a new company is formed, there are spaces where employees can contribute their ideas. Thus, the learning effect is much greater than when working on governance. Transparent communication of one's own expectations, as well as tolerance for mistakes, strengthens the initiative and commitment of colleagues. Especially at key moments – before the next round of funding or during final product development – ​​both are worth their weight in gold.

Unleash potential individually through competency-based tasks

A good team is characterized by a wide range of competencies. However, this advantage can only be used if you succeed in deploying employees where their abilities will really shine. and studies showed that 41% of employees in Germany are undervalued. The productivity killer par excellence.
To prevent this from happening, an individual view of the qualification profile of each employee is necessary. The fact that someone has been with us for a long time does not necessarily mean that they have to occupy a managerial role, but they can be more valuable as a profiled specialist:in. At the same time, experts should also receive the same recognition so that they can use their potential with joy and perspective. The correct match of qualification and area of ​​responsibility is the best prevention against loss of performance and migration of skilled workers. Ultimately, you save valuable resources that you can invest in building your company instead of time-consuming recruiting.

Enter the conversation: with a culture of feedback right from the start

"There are only five of us in the company – we hear everything from each other anyway." A common and dangerous mistake. Even small teams are not a guarantee of an open communication culture. Since you can't be sure that employees will come to you with their needs on their own, you should create a platform for feedback. A monthly meeting or digital surveys in the team are a good basis for this. If you approach this task with genuine interest, it's not just the atmosphere in the office that improves. Input from colleagues often gives rise to new ideas for business development.
Leverage experience: Find a mentor

Building a successful business is a journey full of challenges. It is all the more valuable to have someone to talk to who has already experienced these processes himself. A good mentor will not dictate to you how to do something must, but he will also show you the prospects for development with his experience and networks. A professional outside view contributes to a balanced decision-making process. A mentor will give you the peace of mind you need to clearly manage the company.
About autor
Philip Riedel is the CEO of AVANTGARDE Experts and has supported the company for over 10 years. As an expert on innovations and trends in the world of work, Philipp Riedel deals daily with topics related to new creation, digitization and artificial intelligence. They see opportunities for economic growth and success in them. With Avantgarde Experts, it places specialists and managers in the fields of industry, marketing and digital, HR and office and IT. More than 1,000 customers include national and international brand groups, medium-sized companies as well as agencies and start-ups.
startup tasks: Looking for a new challenge? In ours Labor market Here you will find job ads from startups and companies.
Photo (top): Shutterstock